Professional Window Cleaning Services For Residents In Nassau County, Suffolk County, and Long Island
We're glad you decided to visit us today. We realize window washing is probably on the bottom of your to-do list. After all, who wants to spend their weekends cleaning windows?
But by having a courteous, conscientious team of professionals take care of this chore for you on a regular basis, you'll have a year-round sparkle, and be the pride of your neighborhood. All this, and you didn't even break a sweat!
We'll be happy to provide you a free no-hassle written estimate at your convenience. And we'll back up our estimate with plenty of references along with phone numbers so you can talk to a number of our satisfied customers.
We take our business very seriously which means that your satisfaction is our only goal. So...feel free to browse around our site and then give us a call. We're standing by ready to serve you.
Best Wishes,
Tom Spitz
Clearview Window Washing Service
(516) 536-2213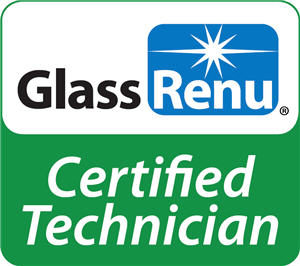 We Provide Our Professional Window Cleaning Services In The Following Cities and Zip Codes in Nassau and Suffolk Counties:

Amity Harbor, Amityville, Babylon, Captree Island, Cold Spring Harbor, Copiague,
Dix Hills, Gilgo Beach, Halesite, Huntington, Huntington Station, Lindenhurst,
Lloyd Harbor, Melville, North Babylon, Oak Beach, Oak Island, W Gilgo Beach, West Babylon, West Gilgo Beach, West Islip, Albertson, Alden Manor, Atlantic Beach, Baldwin, Bayville, Bellerose Village, Bellmore, Bethpage, Carle Place, Cedarhurst, East Atlantic Beach, East Williston, East Meadow, East Norwich, East Rockaway, East Williston, Elmont, Far Rockaway, Farmingdale, Floral Park, Franklin Square, Freeport, Garden City, Garden City Park, Garden City South, Glen Cove, Glen Head, Glenwood Landing, Great Neck, Greenvale, Hempstead, Hewlett, Hicksville, Hillside Manor, Hofstra University, Inwood, Island Park, Jericho, Kings Point, Lake Success, Lawrence, Levittown, Lido Beach, Locust Valley, Long Beach, Lynbrook, Malverne, Manhasset, Manhasset Hills, Massapequa, Massapequa Park, Meacham, Merrick, Mill Neck, Mineola, North Baldwin, North Bellmore, North Massapequa, North Merrick, North New Hyde Park, New Hyde Park, North Baldwin, North Bellmore, North Hills, North Massapequa, North Merrick, Oceanside, Old Bethpage, Old Westbury, Oyster Bay, Plainview, Plandome, Point Lookout, Port Washington, Rockville Center, Rosevelt, Roslyn, Roslyn Heights, South Farmingdale, South Floral Park, South Hempstead, Sands Point, Sea Cliff, Seaford, Stewart Manor, Syosset, Uniondale, Valley Stream, West Hempstead, Wantagh, Westbury, Williston Park, Woodbury, and Woodmere
11701, 11702, 11703, 11704, 11707, 11724, 11726, 11746, 11743, 11747, 11757, 11775, 11795, 11507, 11003, 11509, 11510, 11709, 11001, 11710, 11714, 11514, 11516, 11561, 11596, 11554, 11732, 11518, 11003, 11096, 11735, 11736, 11737, 11774, 11002, 11010, 11520, 11530, 11531, 11535, 11599, 11040, 11542, 11545, 11547, 11020, 11021, 11022, 11023, 11024, 11026, 11027, 11548, 11549, 11550, 11551, 11557, 11801, 11802, 11815, 11819, 11854, 11096, 11558, 11753, 11853, 11024, 11020, 11559, 11756, 11561, 11560, 11561, 11563, 11565, 11030, 11040, 11040, 11758, 11762, 11003, 11566, 11765, 11501, 11510, 11710, 11758, 11566, 11042, 11572, 11804, 11568, 11771, 11803, 11030, 11569, 11050, 11051, 11052, 11053, 11054, 11055, 11570, 11571, 11575, 11576, 11577, 11735, 11001, 11550, 11579, 11783, 11735, 11550, 11530, 11773, 11791, 11553, 11555, 11556, 11580, 11581, 11582, 11552, 11793, 11552, 11568, 11590, 11596, 11797, 11598
---
Home | About | Service | Stainless Steel Restoration | NY Scratch Repair | Dryer Vent Cleaning Shower Glass Restoration | Pricing | Testimonials | Contact | Internet Specials | Add a Link | Blog